Do You Love Yourself?
Feb 04, 2019
February is all about LOVE! I am 55 years old and have finally understood that loving myself is a core value that I will continue to nurture. This not only helps me in my life but is better for everyone around me.
Loving myself means I take care of myself first, before any other relationship. You might think this is self-centered and you would be right. But not in a selfish egotistical way, more like in a balanced taking responsibility for my life kinda way.
I have realized that I am the source of my well being.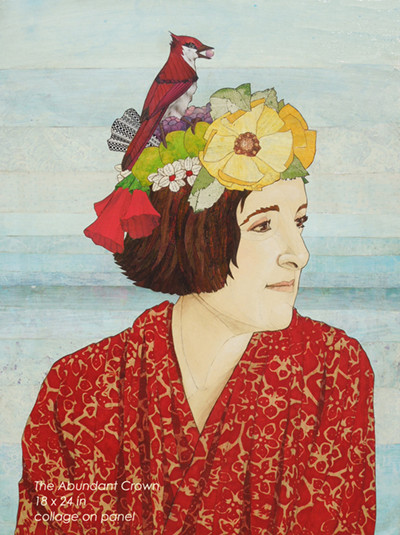 My relationship with others certainly enhances my life, but I have realized I must have something to offer. If I want love and trust then I must first love and trust me!

This collage is my first self-portrait called The Abundant Crown which represents that I intrinsically have everything I need for an abundant life. Abundance is a form of love.

What would your self portrait look like? Click here to see other portraits I have done.

I hope my work is a reminder that we are all beautiful and lovable.

Let it begin within ourselves!