The Meanderings of a Widow
Aug 08, 2018
I am posting now something that I wrote just after my husband passed in 2016. I was not ready until now, two years later, to post it. I am also sharing a picture of myself that really summed up how I was feeling at that time, which was taken by my wonderful photographer friend Tara Gill. I had her come and take some photos knowing that I would later do a collage of myself about this most intense time of my life. The process of that collage I will be sharing soon. But in the meantime, I wanted to set the stage. Please continue to read.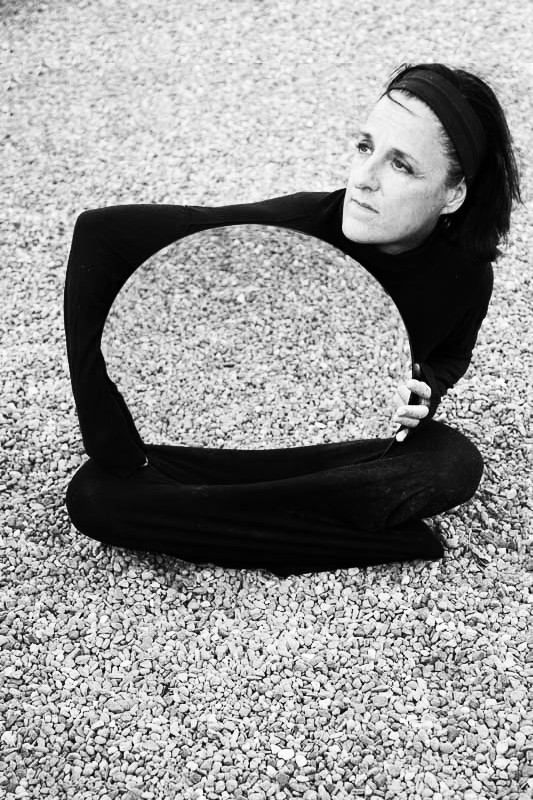 In the aftermath of my husband's death I find that all the moorings that bound me to my life have been cut. Everything is unraveling before my eyes. I am essential meandering and wafting still trying to figure out what just happened. He died on June 1st, just 5 days short of his 54th birthday, a birthday he shared with his Father.
The space that was filled with him is empty. Sometimes I am swept away in the storm of tears and heartbreak to a new landscape. I look the same, my house is the same but nothing is familiar. I don't recognize myself. So who am I without him, my friend, my lover of 28 years?
At first, I see that I am no longer a "wife" to anyone and all the physical outward trappings of that role. I am aware of my daughter and her loss and wonder how I can be an example to her? I want to show her that crying is ok. Not knowing is ok. Being happy is ok.
As I move through grief I feel how I held energy about him and our life together in side my body. It is still there but being rearranged. The color black is very appropriate for the widow. I find it very comforting, like a womb, no light, nothing to see, just still and quiet.
As I meander through the blackness I know I will find my way because nothing ever stays the same. But, while I am here I will see what is here for me to know.
I would love to hear form you. Join the conversation here.