Voyages LA Article: Life and Work with Karen Sikie
Oct 11, 2019
I wanted to share an article in Voyages LA called Life and Work with Karen Sikie.
Today we'd like to introduce you to Karen Sikie.
Thanks for sharing your story with us Karen. So, let's start at the beginning and we can move on from there.
My father and his mother were hobby artist so I was always interested in art as a kid. I made the decision to pursue art while in college when I saw an art book of Gustav Klimt. I was so blown away by their beauty and attracted to the patterns. I soon got a job in an art gallery at the mall to be around art. I also worked as a framer, which is where I was introduced to a paper which became my main medium. I was painting at the time and learning to draw when the papers made their way into my paintings and soon took over completely. I call my work Paper Mosaics.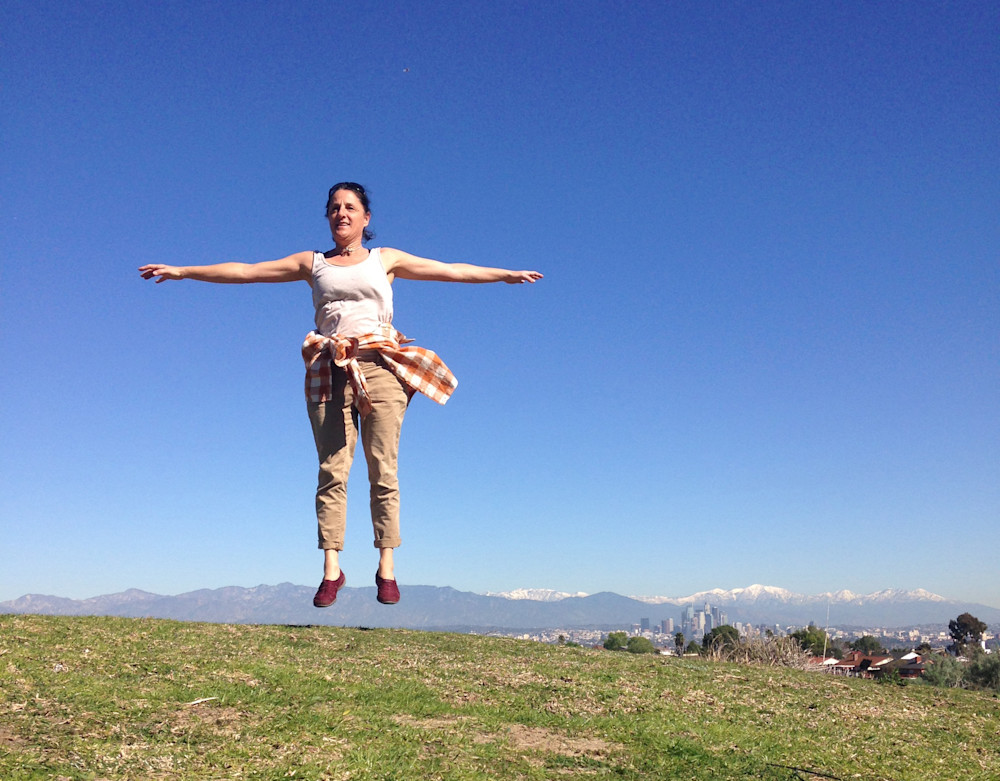 Feeling isolated in my studio I stepped out to connect with the art world and I met a fellow artist Gwen Samuels. Our work was similar in a process so we clicked and became art buddies. We both wanted to see art and also understand the business aspect of being an artist. We realized if you want to sell you work you have a business. I have created a business model of multiple streams of income with price points on the high end of custom work all the way to licensing my images and prints for accessibility. Gwen's path was different. I love that there is no one way to be a successful artist. We get to create a path that suits who we are. How cool is that!
Has it been a smooth road?
My biggest obstacle bar none was overcoming this belief that it is hard to make money as an artist. The starving artist meme was lurking in my thoughts and soul. This belief colored every struggle and success I had. After the death of my mother and husband, I have recognized this useless belief and began to shift it. This took me on an inner journey that has informed not only my work but my life. For me, my life is not divided up into personal and business, it is all my life. I now live it from the inside out. My best advice for an artist starting out is to question if this belief is residing in them somewhere and if so start to explore how to change it. That path is very personal and there is no right or wrong way to pursue it. The other bit of advice is to find an art buddy, it is so much better with a friend along for the ride!
So, as you know, we're impressed with Paper Mosaic Studio – tell our readers more, for example, what you're most proud of as a company and what sets you apart from others.
My work is a highly specialized form of collage. It is like paint by numbers, using shape to define form. It is a meticulous process that is labor intensive. I also work on Lucite which is a transparent medium. But, no matter the medium, my work is about the beauty and energy of the natural world. When I am creating a collage, I am more focused on nature's outer beauty of color, texture, and forms. The Lucite allows me to be more abstract and express the energy of nature. For me, nature is a way of life, it shows me how to live in peace, gratitude, and reciprocity.
My specialty is custom work. I am very good at collaborating and working within parameters for a person, space or project. I document my process for each commission and create a coffee table book for my collector about how their piece was created. This gives my collector a special experience.
Are there any apps, books, podcasts or other resources that you've benefited from using?
Because I am plant obsessed, my favorite app is PlantSnapp. It is like Shazam for plants. I basically read every day. I mostly read new thought material and spiritual texts. I will often read and also listen to the same book on audio. I get different things out of reading and hearing the same material. This helps me stay focused and keep my energy in balance. I am really fascinated with life and nature and I feel so grateful that I can express my joy through my work.